About us
Among all the Pizzerias, Bobo's Pizza House is the place of the best pizza in town. Enjoy oven baked goodness of our house specialties and best sellers that will make your bonding time and movie experience extra special. We offer pickup and delivery services for our customer's convenience. Choose among Bobo's Pizza selections like Margherita, Hawaiian, Napolitana, Italian, Veg Out and Exotic Chook. Gourmet pizzas like Bruschetta, Bolognese, Salmon and Christophers are also available. Complete your Pizza experience with our Risottos, Salads and pastas like Carbonara, Pesto, Lasagne and Bobo's Special. Click that Order Online button now. We are located at 5 The Mall, Frankston VIC.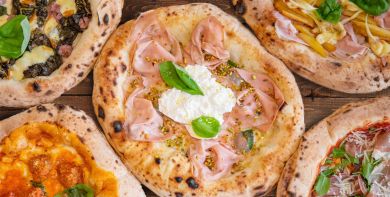 Reviews
Joanne
"My go to always on me u log"
25/01/2020
Letitia
"We ordered a garlic pizza, a Christopher's pizza and a Hawaiian. All VERY yummy thank you. Piping hot and delivered early."
10/01/2020